Food ingredients come in a variety of forms, including liquid, powder, concentrate, and paste. Liquid ingredients are easy to use and create consistent results. Powdered ingredients, such as spices and herbs, dissolve quickly and easily in liquids. Concentrated foods are highly concentrated so that you don't have to use as much of the ingredient. Finally, pastes are thicker than liquid ingredients and are great for adding texture to dishes. Each type of ingredient has its own unique properties that make it valuable in different recipes and applications. It's important to understand the differences between each form of food ingredient so you can find the one that best suits your needs. No matter which type you choose, it will help you create delicious meals and snacks!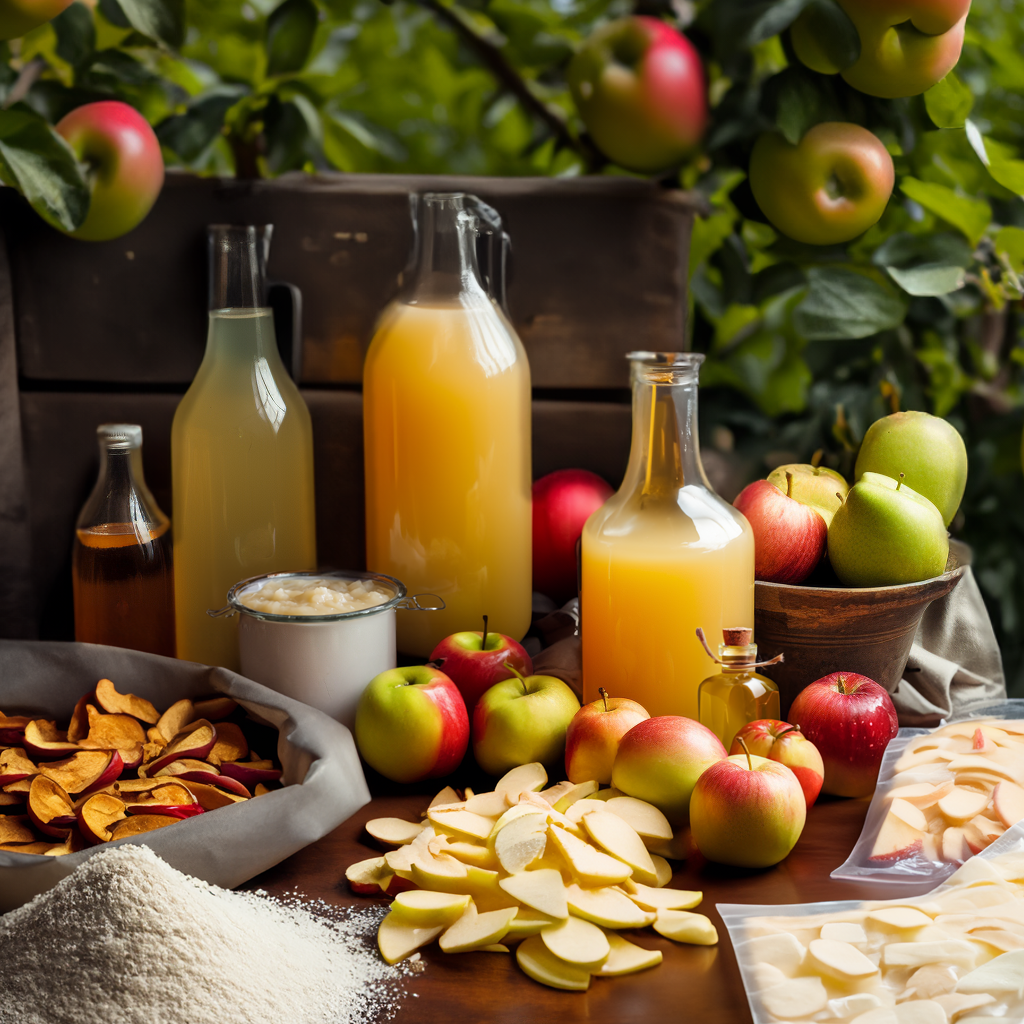 Did you know that an apple can be purchased in bulk in 14 different forms:
Whole Fruits & Vegetables
Fruit & Vegetable Juice Concentrate
Fruit & Vegetable Juice "Not from concentrate" (NFC)
Fruit & Vegetable Puree
Fruit & Vegetable Powder
Clarified Fruit & Vegetable Juice
Dried Fruit & Vegetable
Frozen Fruit & Vegetable
Fruit & Vegetable Essence
Fruit & Vegetable Sauce
Dehydrated Fruits & Vegetables
Evaporated Fruits & Vegetables
Freeze Dried Fruits & Vegetables
Individual quick freezing, (IQF) Fruit & Vegetable
Also ,consider that their are different types of apples,  such as Granny Smith, Red Delicious, Golden Delicious, Gala and more. All these apples provide unique flavor profiles that can be used to enhance the profile of a dish. Each one has its own taste and texture that make it ideal for particular recipes.
You can even select conventionally gown apples or organic.  The difference between conventionally gown apples or organic grown apples  is the way in which they are grown. Conventionally grown apples use more chemicals, pesticides and fertilizers to grow larger apples faster while organic apples are left to grow with natural processes.
Each form has its own advantages, and depending on the application each form can be used in different recipes. Juice concentrate is a great option for making-of sauces; NFC puree works best for smoothies and bakery products; powder is suitable for snacks and cereals, while clarified applesauce gives food items a nice texture. Dried apples are perfect for adding sweetness and texture to trail mixes, granola bars, or cereals. Frozen apples provide a great way of making healthy desserts; essence is used for adding flavour to drinks. Sauce is perfect for baking and cooking jams, while dehydrated apples are ideal for muesli and energy bars. Evaporated apples can be used in cake and bread recipes, whereas freeze dried fruit pieces can add crunch and nutrition to cereals or granola. Blend dried apples with nuts and seeds for a delicious smoothie, cereal bar or snack mix. Applesauce is also great when used in baking cakes, muffins, breads, and cookies! With all the options available for apple products, there's sure to be something that fits your needs.
No matter which way you choose to use apples in your recipes, they are sure to add a delicious flavor and texture. If you are seeking a bulk food ingredient supplier that can deliver fruits, vegetables, nuts, seed and more, contact Lakeside Food Sales. We provide solutions for food and beverage manufacturers that require the best food ingredients for their food products and recipes!